Lima Peru's Port Of Callao
The Peruvian Cruise Port is known as Cruise Portao and is the center for cruise ship tourist. Unfortunately there isn't much tourist information. I know, I've looked long and hard. We'll do our best to give you at least something to work with. One important thing to know is that, the Port of Callao is the main gateway to Lima and the outstanding Peruvian food found here. And for tourists the only way to the city center where all that food is, is either by a shuttle bus or a taxi.
There are other issues as well and if you haven't read this post you'll find out too late. Such as no WI-FI or ATM's, and no terminal building or shopping either.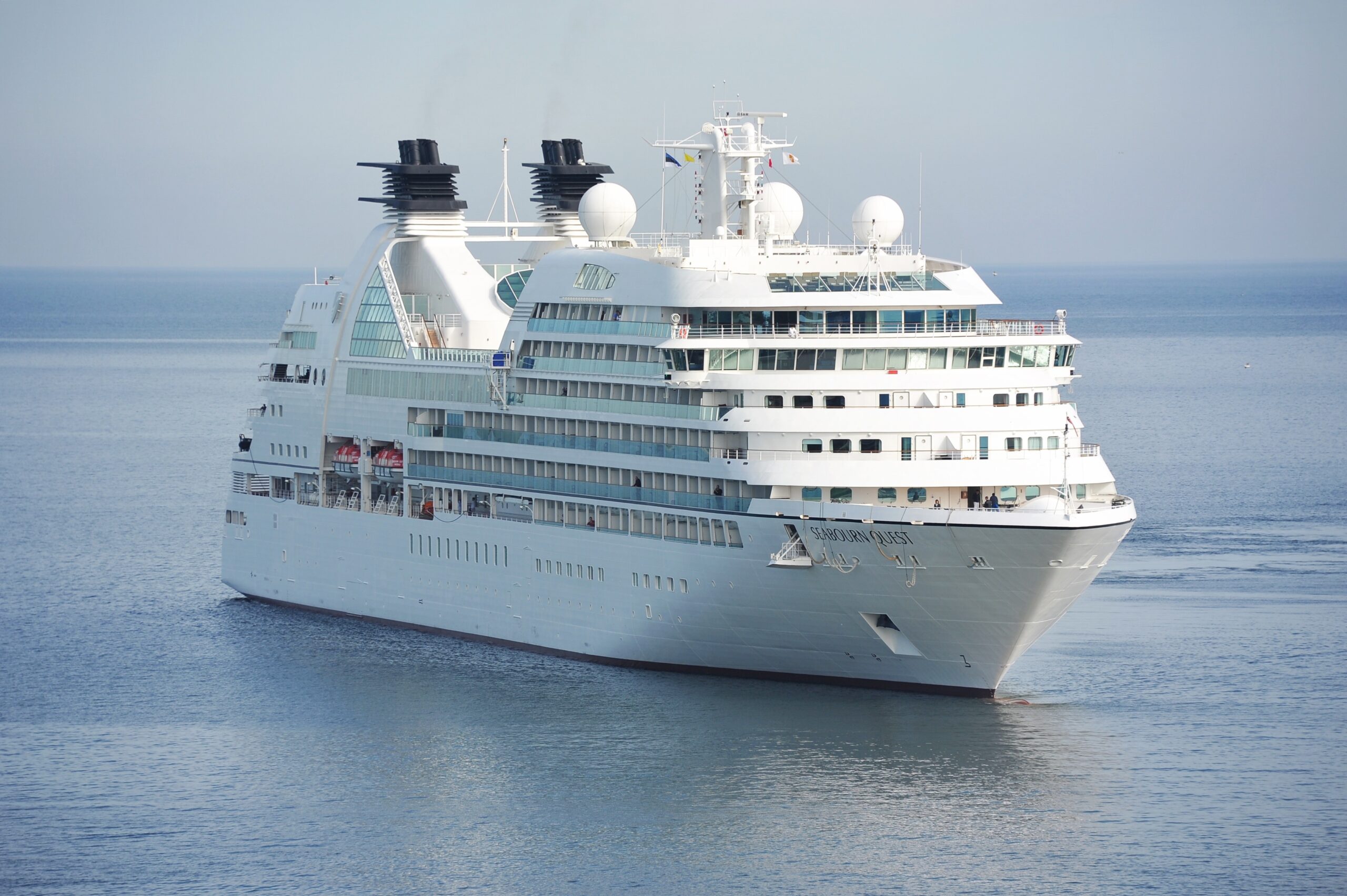 Peru's Cruise Port Location Is Everything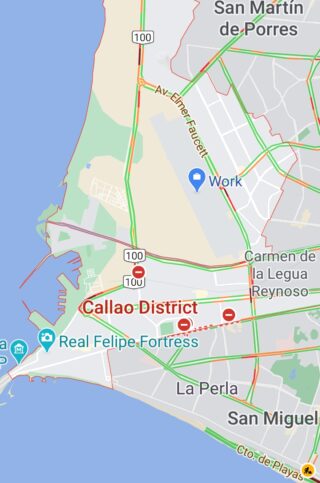 The Callao Cruise Port is located in the district of Callao and is about 14 KM, or just under 10 miles from main tourist district of Miraflores. And it's a cargo port and not really set up for tourist.
If you take a quick look at the map to the left you'll see "Real Felipe Fortress". Other than La Punta, this is about the only thing of value in the area. But getting to either of them on foot or even in a street taxi is not advised.
Unfortunately Peru has placed the Cruise Port in one of the most dangerous places in the city. Cruise Port passengers are advised to not venture out and wander around the immediate area for good reason. The dock area is probably one of the most dangerous in all of Lima. Petty theft is very common, so keeping valuable's out of sight is a good place to start. Not wearing your Rolex or expensive rings will go a long way in helping to keep thieves away. 
Not to worry though, we are well aware of the risk's involved servicing this area. The whole reason your driver services this area is to provide safe, reliable, punctual transportation to tourist.
Touring? Or Touring! What Do YOU Want?
In Lima there are a whole host of things to do, unfortunately a tour bus will only bring you where they get paid to bring you. Let me explain; The buses inside the port get paid by certain places to bring you to those "certain places". Whether they're a place you want to see or not. Most of those places are malls. Yes you read that right, malls, you know, the place you have at home with hundreds of stores in them. Well the malls here sell basically the same thing you get back home.
Did you just take a $5000 cruise to go to a mall or have a 5 minute drive through the Plaza de Armas? Or did you want to see the sights in Lima? We can take you anywhere in Lima. You want a bite to eat where the driver isn't getting paid to bring you? Or how about walking around in Miraflores or taking some pictures at the Plaza de Armas? Or maybe you have a reservation at Astrid y Gaston, Central or Maido. Is the tour bus going to bring you there, if so, how long will they wait?
A cab or taxi with us starts at $24.99 per hour and this rate includes parking and wait times. We're not "Tour Guides" so please have a list of places you'd like to see and do ready.
Until recently Callao had very few quality hotels. However in the last year and a half, that's changed. The airport hotels are growing by the day it seems. Apart from the actual hotel on the airport property, new hotels are beginning to pop up.
With the addition of the Holiday Inn. Callao now has 2 decent hotels much closer to the port than those in Miraflores. And the Courtyard by Marriott has just announced plans to build another airport hotel. 
Unfortunately as I mentioned earlier, Callao is not known for being safe for tourist. But you'll be able to get a good nights sleep before heading in to the city in the morning. 
Here's What You Can See Or Do With Limited Time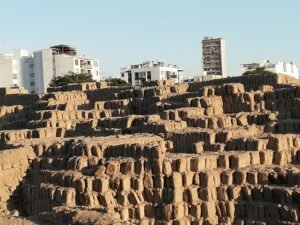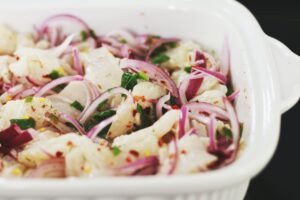 Among the things you have time for are a tour of the the pre-Incan archaeological site Huaca Pucllana. This tour is about 1 hour long, and is located right in the middle of Miraflores with English speaking tour guides. The only real issue is the tours have specific start times and are scheduled every 15 to 30 minutes. Cost was S/15 or about $5 and it's a good way to stretch your legs. Unfortunately with the tour companies associated with the cruise lines, you'll get to drive up to the side of the ruins and take a look at a very small section and no one to really explain what you're looking at.
From there, you're off to grab some fabulous Ceviche. Made from all sorts of different fish, including octopus (Ceviche mixto)
Other alternatives would be to see the Plaza de Armas in central Lima, or El Puente de Suspiros in Barrnaco. Many choose the popular Larco Museo which has a beautiful flower garden and fine restaurant. And if you have around 5 hours of time you can see the Pachacamac ruins about an hour south of the city.
My opinion, any trip to Lima should include the Plaza de Armas. Here you can see the changing of the guard at 11:45am, a few blocks away you can see the Catacombs and grab a quick bite to eat before heading back to the Cruise Port. Basically, it's all in one shot, you're in, you're out and back on the cruise ship in about 4 hours. So if Peru is not on your bucket list of ideas, it should be.
Notice we haven't even mentioned malls. You can see those back home, but there's only one place to get traditional Peruvian Ceviche