The Safest, Most Reliable, Punctual And Trustworthy Airport Express Taxi South America Has To Offer.
USE OUR DISCOUNT CODE AT CHECKOUT FOR THE BEST RATES WE'VE EVER OFFERED IN 7 YEARS OF OPERATION
DISCOUNT CODE: TRAVELPERU
When searching for an Airport Taxi in Peru or Quito, Ecuador, the first question that comes to mind is, 'What's the safest and best Lima Airport Taxi or Cruise Port Taxi service in Peru or Ecuador?' Well, you've just found the answer right here at Gringo Taxis. Our goal is not only to earn your business today but also to have you recommend us to your friends. Many of our Lima Airport Express and Quito Ecuador drivers speak English, giving you an additional bonus when choosing Gringo Taxis as your top choice for airport taxi services in Quito, Lima, and Cusco.
The Airport Taxi Booking Process Made Easy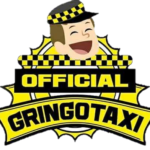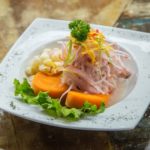 Step 1: Enter Your Location from the available booking forms. Anything from Lima and Cusco Peru to Quito Ecuador.  Add addtional stops where available, Add Extra Time (used if you feel you'll need more time and completely "Optional")
Step 2: Select your preferred service level and vehicle without solely relying on information from various blogs. Not all Private Hire Airport Taxis Are Created Equal.
Step 3: Enter your contact information and flight details for incoming flights or alternatively enter your pickup location for departures.
Step 4: Choose a Payment Method (Cash, Credit or Direct via Paypal)
Step 5: Apply any discount codes you may have. What you don't have one? Try this one TRAVELPERU
Are You Ready!? Book now with Gringo Taxis and enjoy safe, reliable, and punctual transportation and let Gringo Taxis do the rest for you!
Still Not Sure? Let Us Help With That
Here's a few of our most recent reviews left by fellow travelers. For the full showing of reviews visit our online reviews page
We book a ride from Quito airport to JW Marriot in the city and the service was great. The driver (Cristian) who speak english wait for us in the international arriving area with our name in a sign. Then it took us 50 minutes to get the hotel. I can´t reccomended enough because he was very kind and informative, he explain to us about the country, the city and some good reccomendations.
Very straightforward booking process and prompt communication to set up transfer to the airport from our hotel in Miraflores. Driver arrived on time and provided bottled water on the way to the airport. Was nice to be able to pre-pay with a credit card including gratuity.
Walter provides a very reliable service, he is proud of what he does and truly cares about his clients. Thank you very much Walter! ⭐️⭐️⭐️⭐️⭐️👍
Why Choose Gringo Taxi Express Airport Taxi Service?
Unparrelled Safety And Security
Lets face it, You're a tourist and a target. Safety starts the moment you open the door on one of our vehicles. To start with we do not hire anyone who has financal difficulties. Not because we don't care about them, but rather because we care about you. Hiring a driver with financial difficulties creates an avoidable and preventable temptation. We keep our driver count low to help decrease any possible problems with a driver we hire. Keeping the number of drivers low allows us more time to be an active management team for the drivers, helping to ensure your safety. We get to know the driver personally over a long period of time. And we are very active in the Expatriate community and many of them have long term drivers they have recommended over the years, who have turned out to be absolute overall great drivers and people.
We hire many drivers with safety glass, especially in Lima. This helps prevent the typical smash and grab by the window staying in place when struck by an object.
We provide an online payment option to reduce the amount of cash you need on hand, keeping that much more of your money safe from any potential robberies. 
Gringo Taxi stands out, not only because many (NOT ALL) of our drivers speak English. We also stand out due to our English-speaking customer service, quick timely and often commented on communication, via email, WhatsApp or any of our online platforms. Ask any of our team, and they'll steer you to some great food places or a place to learn more about culture.
Professional & Punctual Drivers
You will get a Safe, Reliable Punctual and Dependable Professional Driver, who use's a flight tracker to know exactly when you land.