Lima Airport Taxis Have Changed Post COVID-19
The change in Lima Airport Taxis is a big one. That is compared to what has been the norm for the last 4 years for us. Please understand these new regulations are not our's although we already do some. These new rules will change how you purchase a Taxi going forward as well. The new regulations are not designed to regulate taxis in the normal fashion. Better if I make this a bit more clear. Usually regulations are to restrict the areas of operation, signage, licencing or other documents allowing us to be an Airport Taxi. This time the regulations are about the actions of the driver's AND the passengers.
when you're done checking out this page, have a look at the Lima Airports new regulations
Who Set The N
ew Regulations For Lima Airport Taxis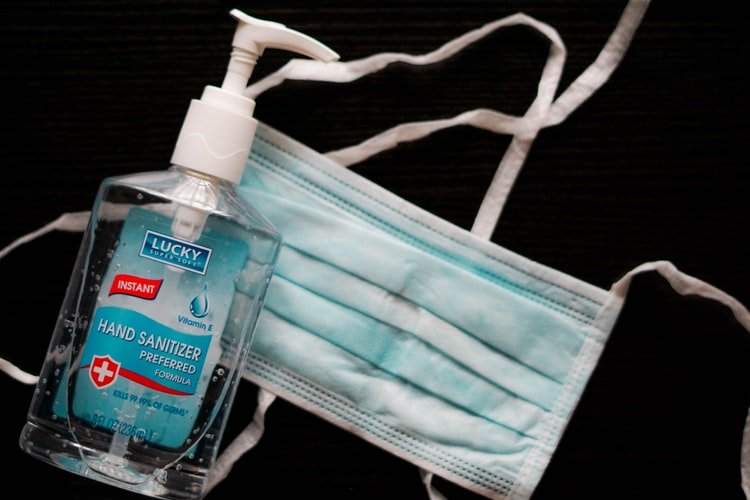 The Minister of Transportation and Communication (MTC) has published Resolución Ministerial Nº 258-2020-MTC/01. These new regulations are designed to help slow or stop the spread of COVID-19 in Peru. These new regulations are supported by the new Autoridad de Transporte Urbano (ATU) which is the branch of Government that deals directly with the driver's, and enforces the regulations. The ATU is basically the traffic police, but are limited in power to dealing with Taxis and Buses. You'll see them at many of the bus stops wearing red vest's
How Will My Taxi Ride Change To Or From The Lima Airport?
Actually the changes are not only limited to Lima and it's Airport. The new regulations are country wide and are for all legal Taxi's. That said you won't see the ATU in every city as they're job is limited to just Lima and Callao.
There are now regulations on where passengers can sit, how many people can be moved in different vehicles, masks, windows and Air Conditioning. While these new regulations are designed to help prevent the spread of COVID-19, at least two of them either affect the customers comfort or puts them at a much higher risk of being robbed. I'll detail the new regulations below.
New Regulations That Will Affect My Next Ride
Reduced Passenger Capacity
The number of passengers per vehicle has been severely reduced. Buses have been reduced to 50% capacity (for the moment). While taxi's have been restricted to no more than 2 passengers and up to 3 depending on the vehicle design. The passenger rule applies to the number of adults so you're still good if you have small children. Unlike the US where I'm from, children are required to be in some sort of child seat or booster seat. Here in Peru Children up to 5 are allowed to ride on their parents lap in the back seats. Note we don't condone this behavior, it's the law.
Also no one is allowed in the front seat next to the driver. This is new and to be honest, I'm kind of bothered by this one. I like my clients to feel safe and comfortable. This new regulation takes away a bit of the old school customer service which I quite enjoyed.
Rules And Recommendations During Transit
Transparent Divider
New to Peru is the requirement of a "Transparent Divider" between the front and rear seat. This divider is meant to isolate the driver and passenger and help to prevent contact between them.
There will be a sign attached to the divider which is required, telling you about Peru's "recommendations" on how to prevent the spread of COVID-19. The sign will also indicate the new regulations for Taxis and public transportation.
Mandatory Mask's
Taxi driver's AND passenger's are now required to wear mask's or the service is not permitted. Shared (Uberpool or similar) taxi's are not allowed unless it's one or more passengers known to each other and on the same route. This rule effectively say's the famous "colectivo" should be against the law now (at least in Lima and Callao). This is because the passenger's using a colectivo are "unknown" to each other. We'll see where that goes in the coming months. Unlikely that part of the law will actually enforced.
Payment
The MTC is requesting all payment's be made in a manor preventing the contact between driver's and passenger's. Having exact change for a street taxi is highly recommended by us as well. Oftentimes a street taxi will give you a false bill or coin in change, and you not knowing the difference will just go on with your day. That is until you try to use the false bill or coin elsewhere.
The Risky Recommendation
The use of Air Conditioning is now being promoted by Peru as a bad thing. The Government has requested that Taxi's no longer use Air Conditioning (When Air Conditioning is a requirement to be a Taxi Remisse). They go on to promote "Natural Ventilation", which is good but puts the occupants at high risk of being robbed on Av Faucett (this is the road the Airport is located on).
Cleanliness
While we here at Gringo Taxi's regularly clean and disinfect our cars some Taxi's in Peru never do. This new regulation requires Taxi's to have cleaned their cars before and after each service. The regulation is very specific, and only mentions things like, using 70% alcohol, cleaning door handles (inside and out), window buttons, seats and seat-belts. They also go on and say both the driver and passenger(s) should wash their hands with soap and water, not tough their face even if wear a mask.
Failure To Communicate
All of this said, the ATU is a new branch of government. Ok not really new but rather "reorganized". There is a huge problem in Peru with the different branches of government communicating which may cause a bit of chaos for a few months. Point is, don't be surprised if your taxi is stopped in route. The ATU may let the driver go just fine. Due to the lack of communication a Transit Police Officer may not be so nice.