Welcome to Gringo Taxis Ecuadaor
Gringo Taxis: Unmatched Quality Service
Gringo Taxis took Peru by storm and became one of the top airport taxi providers according to TripAdvisor. Well you're in luck, we're now doing it again in Quito Ecuador. Elevate Your Travel Experience with Gringo Taxis, we know your journey transcends mere transportation – it's an immersive adventure crafted for discerning travelers. And we pick the best of the best to work for you. Gringo Taxis is your trusted boots on the ground, a trusted name in Peru and now partnered with Llamingo Travel, we're growing in popularity in Ecuador.
Embark On Your Journey With Gringo Taxis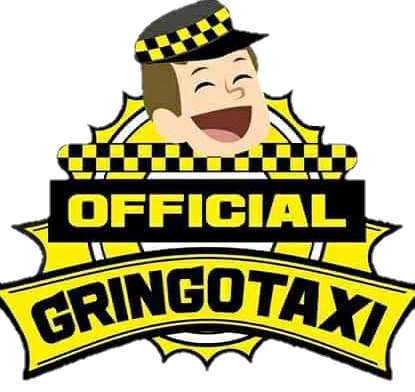 Your Source For Trusted Airport Transportaion
While we're just getting started in Ecuador. We have picked the best of the best in drivers and knowledgeable tour guides to work for you. We slowly built a solid reputation in Peru and used what we learned there allows us to bring the same level of high quality service to travelers in Ecuador. We could have built a massive taxi business in a matter of months in Ecuador but have choosen to do so slowly. Hiring only the best of the best for your safety.
5 Years Of Plannng
We took 5 + years reasearching and develpoing friends and solid reliable contacts in Ecuador. You'll notice right from the start our drivers love what they do.
Why Choose Gringo Taxis In Quito Ecuador
Unmatched Quality: We've carefully selected the best drivers and guides to ensure your safety and satisfaction.
Years of Preparation: Our journey to Ecuador took over five years of research and developing reliable connections.
Passionate Drivers: Our drivers love what they do, making your journey enjoyable from the start.
Gringo Taxis Reliability Goes Beyond Words
Many airport taxi companies claim to be fast, safe, and economical. At Gringo Taxis, we go beyond the ordinary and are a  world apart from the average airport taxi. Here's what we are:
Reliable: We're there when you need us.
Punctual: We value your time and ensure timely pickups.
Dependable: Our consistent quality sets us apart from the rest
Your First Trip or Seasoned Traveler: Gringo Taxis Has You Covered:
If this is your first trip to Ecuador and you're considering our services, grab a taxi now before you experience just how unreliable other services are. For experienced travelers, you know the frustration of subpar airport taxis. Start your trip right with us.
For some of you this is a once in a lifetime trip, don't let an inferior Airport Taxi ruin your trip from the start.
Check Out Our Recent Reviews
We book a ride from Quito airport to JW Marriot in the city and the service was great. The driver (Cristian) who speak english wait for us in the international arriving area with our name in a sign. Then it took us 50 minutes to get the hotel. I can´t reccomended enough because he was very kind and informative, he explain to us about the country, the city and some good reccomendations.