What are the International Airports in Peru?
The vast majority of visitors to Peru will arrive to Jorge Chavez International Airport in Lima. But if you're a backpacker or plan on doing a massive tour of South America, you might have wondered if it's possible to fly into other cities in Peru. Are there other international airports in Peru?
The answer is a resounding yes, but your flight options are limited. Let's look at how you can get to Peru through some of its sneakiest routes.
What are the Other International Airports in Peru?
As of publishing, Peru has 3 airports with international service besides Jorge Chavez in Lima. These are Rodriguez Ballon, in Arequipa; Jose Quiñones, in Chiclayo; and the famous Alejandro Velasco Astete, in Cusco. Another 23 airports have domestic service only, although Trujillo is expecting its first international route in December 2019.
A brand new international airport is being constructed in Cusco, although there has been a lot of controversy and setbacks regarding that project. In addition, expansion plans are in place for Jorge Chavez and Arequipa's Rodriguez Ballon. Trujillo is also an international airport, but it lacks a route at the moment.
How to Fly to Chiclayo from Panama
Copa flies nearly everywhere, including Chiclayo
The only international destination to and from Chiclayo comes to us courtesy of Copa Airlines. Copa, the main carrier of Panama, operates a once-weekly flight from Panama City to Chiclayo. The flight leaves Panama on Tuesday and returns on Friday.
How to Fly to Arequipa from Chile
Arequipa is a curious case, as it takes in millions of passengers, to the point where its capacity is completely full. However, almost all of them come straight from Lima, followed by tourists flying in from Cusco.
The only international route is from Santiago de Chile, operated by low-cost carrier JetSmart.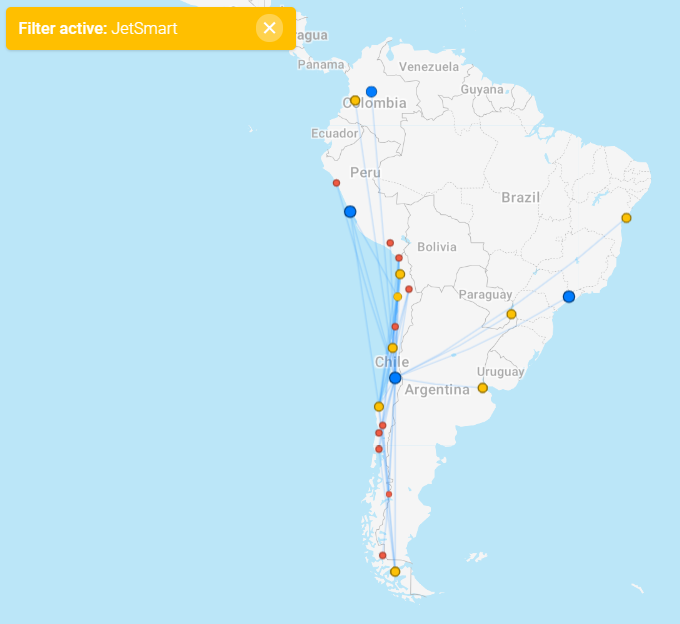 How to Fly to Cusco from Chile, Bolivia, or Colombia
Cusco has more options than Chiclayo and Arequipa combined. You can fly from Bolivia to Cusco on Amaszonas from two international airports: Santa Cruz de la Sierra-Viru Viru, and La Paz. The La Paz route is seasonal, but if you need to get there during another time of the year, LATAM has a direct flight.
Speaking of LATAM, you can also get to Cusco from Chile aboard South America's largest carrier. LATAM runs regular flights from Santiago to Cusco.
Finally, you can go straight from Bogota Colombia to Cusco on an Avianca flight.
Trujillo's New International Route
Trujillo will receive a direct flight from Santiago de Chile starting next month, on December 16th 2019. The route will be operated by JetSmart, which continues to expand its service. JetSmart started operations just two years ago, so it remains to be seen if they can last. These routes may not prove to be profitable, and might end up vanishing.
To sum up, you can fly into 4 different cities in Peru. Consider exploring those alternative routes if you plan on taking a trip across South America. Instead of constantly bouncing back to hub cities, these little routes can shave time off your trip and possibly save you some money too.
At the moment, Gringotaxis offers ride service in Cusco and Lima, but if there is enough demand we will consider expanding into these other international airports in Peru.