Taxi Remisse - What Is It Exactly?
Taxi Remisse in non-complicated terms is a Legal taxi that appears to be a family car. This means you can have any color car pick you up. The Car won't have any "Taxi" signs on it. If the Car is registered in Callao, without question it will be either Black or Dark Green, If it's registered in Lima the car can be any color. Most Remisse driver's prefer to be registered in Callao due to the regulations and ease of operation, versus being registered in Lima.
How Do They Work?
Unlike the other forms of Taxis in Lima who can be haled down in the street. These driver's are prohibited from picking people up without a reservation. We here at Gringo Taxi's are Taxi Remisse, hence our website.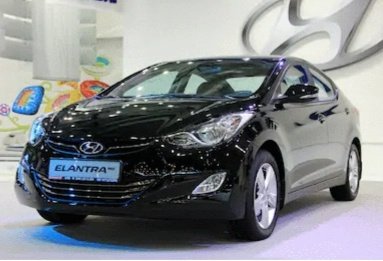 Being so different from "Street Taxi's" in Lima, prices are often higher but so are the condition of the cars. If you realize a street taxi can go around all day picking up whoever they want, and for whatever price they're willing to accept and Remisse can't, you may begin to see the reason for this. Maybe the driver is going home, so getting a lower rate from a street taxi makes sense. Remisse driver's are not allowed to pickup in the street, thus limiting the driver's ability to negotiate lower rates. The volume of business is just not the same for a Private Hire Taxi as it is for a street taxi. If you only ever use a street taxi then the rate a Remisse Taxi has, may come as a shock.
What Areas Can Do They Cover?
Any Taxi that is registered in Lima, or Callao for that matter is allowed to travel  from Pasamayo to the north to Pucusana to the south. That said many driver's will ignore the laws and do trips as far south as Asia. Both Pasamayo and Pucusana are about 1.5 hours from Lima and Asia is around 3.5-4.0 hours south off Lima. So if you ever wondered why your private driver's rates for a Taxi to Asia are so high now you know. It's because the driver is taking a chance of getting a very large ticket.
What Can I Schedule Them For?
These car's can be scheduled for just about anything, much of this though depends on what the driver is willing to do. There are some who will sit just outside the airport and wait for another form of taxi to arrive with a client who needs to get inside the Airport but didn't want to pay the rate, What they do is grab a street taxi then on one of the side streets in front of the airport they'll switch cars and have the new Remisse driver bring them into the Airport. This works out to be about 50% cheaper for the client than paying full price. In our case you can see the city sites simply by scheduling here
You decide Taxi Remisse or Street Taxi