Move To Peru- Learn The Basics With No Commitment
A move to Peru is a big step and whether it's for business or love, getting yourself setup can be a daunting task. So much so, many Expats decide to just start over. It's a huge amount of work involved with shipping your entire home full of belongings, not to mention time consuming. Or, on the other hand it's costly. So to answer your question "can I ship my household belongings to Peru". The answer is, yes you can but. . . be prepared for a lot of work or to spend a lot of money. And the last thing you want to do is worry about how you and your belongings are going to get there so pick a reputable company.
I had unforeseen problems and a not so smart agent in the USA
Keep reading for the rest of the interview with David Aronhalt. He's someone who chose to move to Peru and it cost him a lot not knowing the ropes. His advice is sound!
A Move To Peru Is Not Easy
A move to Peru generally requires shipping by container. I can tell you first hand, that's not as easy as it sounds. It's not like a container will show up at your house and magically be loaded and picked up in Peru.
David says,
What you need in Peru is an agent. You will never learn everything you need to know or how to get them to move along and not hold you up.
You'll need to think about a few things before you commit to anything. Such as but not limited to
Container size (20 foot or 40 foot container)
Custom crating (for your most valuable items)
Self loading of the container or farming out the packing and loading
Customs in Peru (this can be complicated so pick someone who has good connections in Peru)
Whether you have to personally be there to receive the shipment or if an agent can do it for you.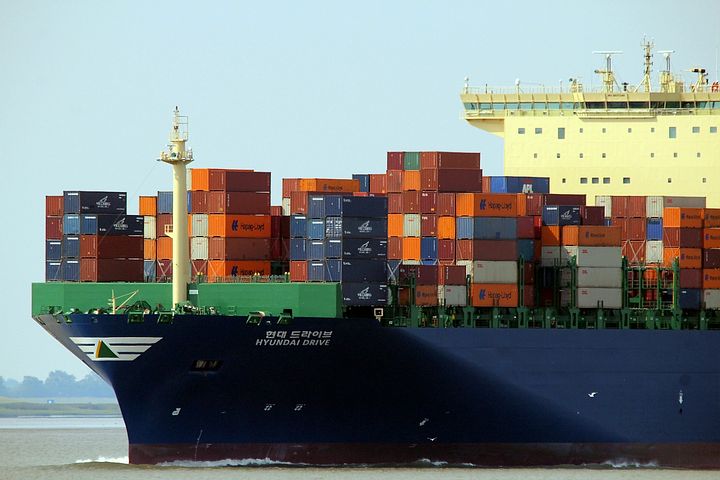 How much you pay greatly depends on how much work you're willing to do on your own. And, how much space your items will take up in the container. Generally you'll get one of two quotes for space. Which are either a full container (40 feet) or a half container (20 feet). Deciding which best suits your needs can only be done with an in home survey. Ask the shipping company if they provide a "free in home survey" After all they're the ones who want your money, the least they can do is tell you what it will cost.
The survey will include the actual square footage your items will take up and will only be an estimate. this is because you may decide to have some items Custom Crated.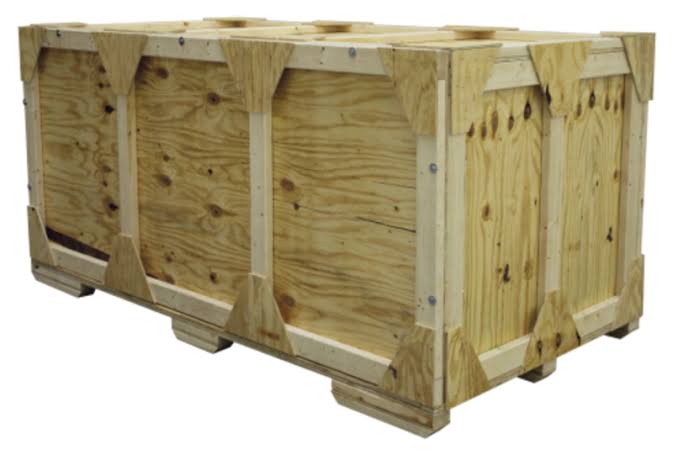 Everything about this looks simple, but don't let the appearance fool you. Inside the shipping crate is a very complex design.
The interior is designed around your item and includes wood, possibly metal strapping, Styrofoam in any of its various forms or foam padding. This is all meant to keep your item from moving during transport and reduces the chance of it being damaged by the loading equipment or items falling on it during transport.
Unfortunately, this kind of custom packaging or "Crating" can get expensive. I found this photo online saying the cost would be $1886.00. While this is expensive, we don't know what's inside or the detail needed to properly crate the item. Point is don't let the price scare you without knowing all the details first. 
Can I Save Money Loading The Container Myself
Yes, absolutely you can load your own container, the question is, is it worth it? Moving to Peru is not like moving to another part of your home country. You can't just toss things in boxes or bags, fill up the U-Haul and call it a day. Ok well, you could but that would take up more space, and cost more. This also leaves your stuff open for anyone moving it to do the unthinkable, steal from you.
However, as mentioned above. Before deciding to load the container yourself, you'll want an in home survey to determine the actual size of the container you'll need.  An in home survey can help you decide what best fits your needs and budget. And organization will go a long way when dealing with customs in Peru. So taking the time organize now and to put things in boxes will help save time once in Peru.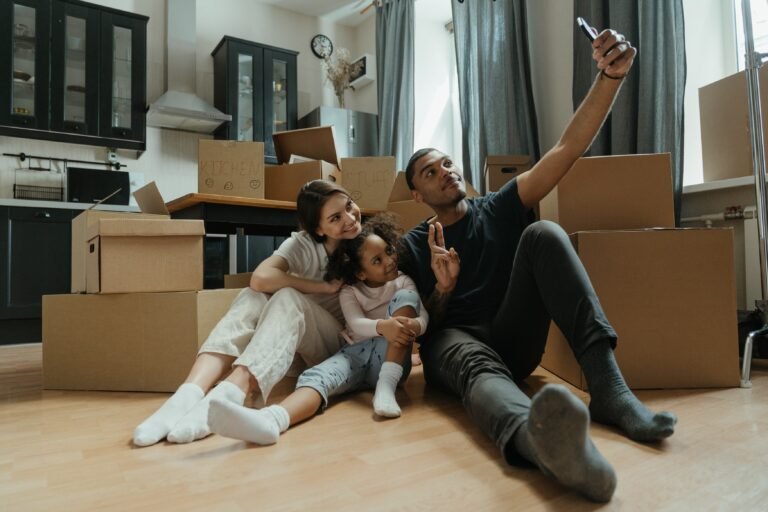 After working in the Trucking Industry for over 20 years. All day long every day I'd "say let the professionals handle the packing and loading". While you create some memories with your family.
The people loading the container are skilled at loading it for the smoothest, safest ride. They know the crush weight for the different types of boxes used, so your items will be safer from damage. And they really know how to utilize the limited space to it's full advantage.
Once you break out and enter international waters the rules you're familiar with, no longer apply. Different countries, different rules.
So if you're going to ship your household items to Peru. Using a reputable company is imperative.
Customs In Peru -Or Aduanas
The word Customs in Peru is Aduanas. And here more than most places they can be a bit tricky to deal with. Peru has a long history of corruption at all levels of society, including Customs. You need a company with strong business ties to Peru or you may find your items being held much longer than need be. Also be sure you have a receipt for anything that is new or of value. Peru doesn't use a guide book to tell them the rates. They don't take your word for it either. If in the eyes of the inspector, they think the item is new, they'll look it up online and charge you as new. This is where having a company with strong ties comes into play. This kind of thing may be avoided altogether with the right company. Furthermore rates can fluctuate daily depending on the mood of the inspector. Bringing with you an extra bottle of soda (Inca Cola) will go a long way with the inspector.
Last but not least will be that the shipper (you), will need to be present to receive the shipment. This is in the event you're shipping illegal items hidden inside the shipment.
On a side note, we don't recommend any shipping company, however we find the information provided on international shipping to Peru in this link to be reasonably accurate. Myself having 20 plus years in the trucking industry, I can understand why the rates are vague to nonexistent on their page. Everyone, literally everyone has a different amount of stuff they would like to ship, everyone has a different budget, and some value their items more than others. 
David Aronhalt Interview on his international move went like this.
Q; Where did you move from?
A: I was living in New Jersey and I was scheduled to move just after Hurricane Sandy. Our move was planned close to Christmas and New Years.
Q; WOW! Myself having many years in the trucking industry,  that sounds like it must have made things a lot more complicated.
A Yeah, multiple trees were down, power and gas were out for a couple of weeks. And getting the big rig down my street turned out to more difficult than anyone knew.
Q; Really, why's that?
A; They never checked with the municipality about the access for a big rig on my street or if it was even passable due to the hurricane. Also I had no idea if the port was 100 percent or if they had containers scattered everywhere. The local police went nuts when that truck was rolling in, but they eventually calmed down and let us do what we needed to do. Some advice … do not plan a move just days after a natural disaster.
Q: How did moving around the Holidays affect your move?
A; Our container was scheduled to arrive just a couple days before Christmas and new years. You'll pay the time for it to sit in the port and holidays are charged.
Q: Did you use an agent or try and do it yourself?
A; You will need a good agent here in Peru. Someone who can get them to get your stuff out as early as possible. Do not try to become a shipping expert you simply cannot do it. I have a friend that does shipping but will not touch a household move. It is way to complex.
Q; Without getting into your finances how much would you say you spent on your move from the USA to Peru?
A; I think from door to door we paid around 20k. We had a few different people come give us estimates but in the end we used a shipping company that was a friend of my fathers.
Q: What did you end up paying for, the actual weight of the shipment or the size of the container?
A; I think it was calculated by size of the container then weight. If you get a full container then just pack everything that you feel has value to you. If you have space left over then think of items you may want to get that may be way more expensive in Peru.
Q; How about restrictions in Peru?
A; There are a lot of restrictions. I work in computers and had a bunch of stuff, but they didn't say anything in customs. I don't think they will bother you unless it looks like you are doing something in large volume or something commercial. Thinking back now.. I wish I would have brought my washer and dryer. Not a big deal but I had the space. I should have bought a new fridge and dirtied it up to look used.
Q; If you had to do it over again what would you do differently?
A; Get rid of stuff you won't need before they come to pack your stuff or you will end up bringing things you will never need. Things like a snowsuit, a humidifier, an extremely heavy shearling coat that are pretty much useless here.
Q; Thanks for this interview! This has been great information for other people who may be looking to ship their house to Peru. One Last question. what would be your last bit of advice you could offer someone contemplating moving their household items to Peru?
A; I would suggest you use an agent on both ends otherwise you will have to source every individual part of it and that is just crazy… The container, the people to bring the container to you and deliver it to the port, the crew to pack it, the port to receive it, the shipping vessel that will carry it, fees for different things in between. It gets very granular if you try it on your own.