The Rainbow Mountains in Peru are one of the most visited locations in the entire country. In fact nearly 365,000 visitors a year make the 3-4 hour one way trek. Don't worry if you're not a big fan of "trekking". While Rainbow Mountain, whose real name is Vinicunca and is 5200 meter high, the actual trek there is not a difficult one. In fact its easy by comparison to climbing something like Machu Picchu.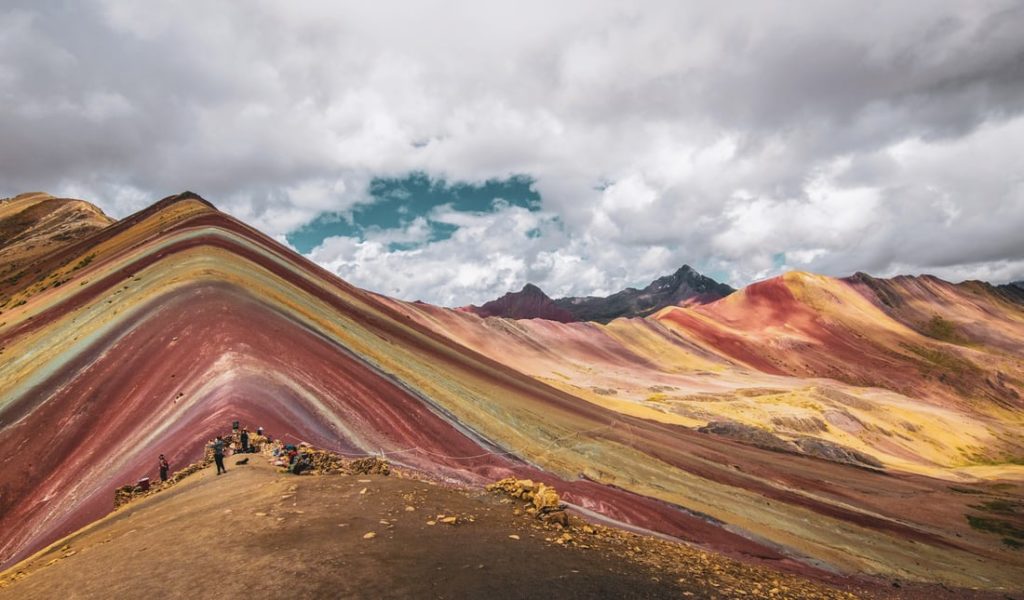 To Bus Or Fly, That Is the Question
While busing it to Cusco is a lot cheaper, you lose a lot of precious time. On a good day the bus ride alone can be nearly 20 hours. Normally, I would recommend using Cruz Del Sur however after living in Peru for nearly 5 years now, I don't recommend ANY bus service. Safety and buses are a real issue here, with accidents, robberies and simple petty theft while you sleep. You really need to keep your safety in mind while deciding how to get to Cusco.
One huge Benefit to taking the bus is being able to adjust to the altitude a bit easier while traveling. Personally I'm not sure the ease of altitude adjustment is enough to make me want to take a bus from Lima to Cusco and here is why.
Now obviously flying to Cusco on your way to the Rainbow Mountains in Peru is a bit more expensive. And if you're only in Peru for a couple of weeks or in many cases as short as a few days, do you really want to sit on a bus with all the real life issues I mentioned above?
Think Reliability, Punctuality and Dependability when heading the Rainbow Mountains in Peru

Now don't get all worried about travel here. What You need is a Reliable, Dependable and Punctual network of transportation providers. Gringo Taxis VIP Cab Service can get you to any of the places you need to be in Lima. Whether it's the Bus Terminal or Airport, you'll get there on time with our trustworthy and safe English Speaking Drivers