Peru And International Flights
Let me apologise for the delay in getting updated information to you. I've had a medical emergency with my Dog and unfortunately I've had to put her to sleep today. So let me get to the updates.
Peru and international flights updates have been slow coming over the last year now. OMG! Did I just say "last year"? What started as a 15 shutdown back on March 15th 2020, has turned into a year long, on and off shutdown. And no one needs to hear that many people lost their lives, livelyhoods and businesses due to these shut downs.
All that said, in the last few week, things are changing at a blistering pace. 
In this update we'll cover the newest rules and flight information released for March 122th, in the legal document we call the decreto supremo 216-2021-Mtc/01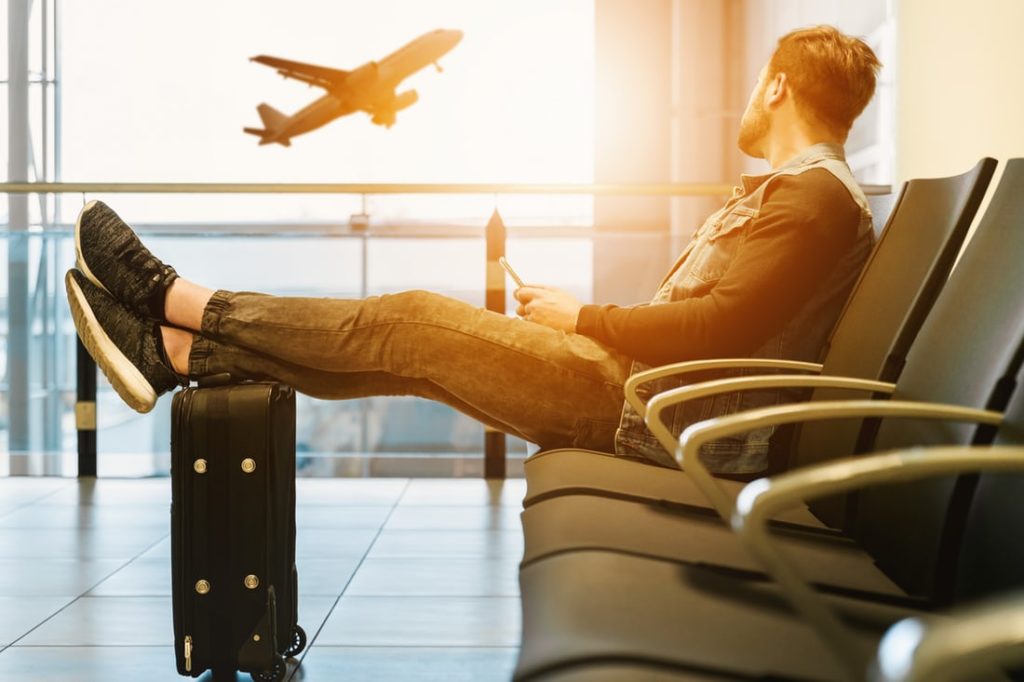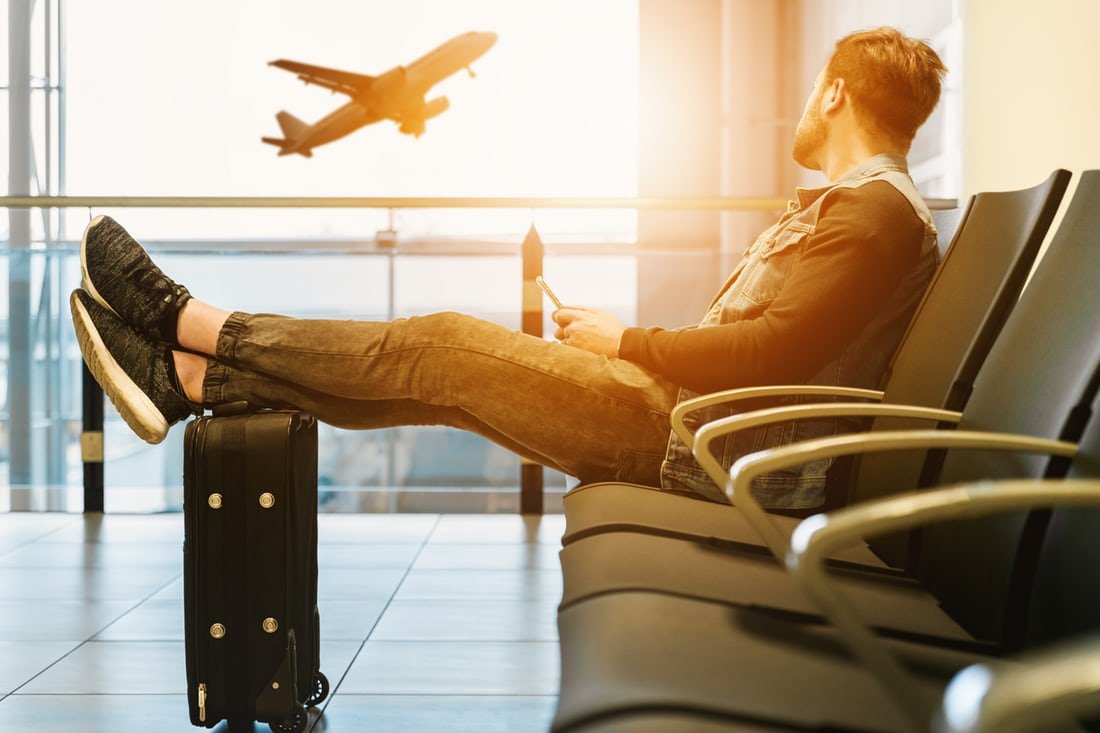 International Flights Remain Open
Peru was one of the first countires to shut down international flights in an effort to contain and control Covid-19. Since then the country has struggled in every area including, medical facilities, politically and with the reopening of the country. However in the last few weeks Peru has taken a step forward for a change.
International Flights to and from Peru began on October 5th, expanded in November, and reduced on January 6th, 2021.  Flights over 8 hours are no longer prohibited. There are howeverstill a few places being prohibited entry in to Peru. The country extended the suspention of flights and entry from March 15th to 31st, 2021, of all non-resident foreigners from Europe, South Africa and / or Brazil, or who have made a stopover in said places.
Unfortunately for our Canadian friends, Air Canada has suspended all flights to Peru for a very long time. You'll have to make a connection in the US, Mexico or Panama. Here's our blog post from a Canadian who recently flew to Peru. She gives some great detail on what to expect.
Peru early on had planed its reopening to include Europe on the approved fly list. However recently the government realized Europe is having a second shutdown due to the new mutation of Covid.
The three levels are now Extreme Risk, Very High Risk, High Risk. Each level has their own restrictions so your abilty to move around may be more or less restricted dependng on where you are or where you're going.
 As of March 1st there is no longer a "quarentine" per se, there are still curfews and days people are not allowed out. People who don't want to quarentine may take a Covid test at the airport and be released quickly. Days and tiimes vary based on the Alert Level you're in or going to. You can also still go to the airport if you have proof you're departing during the curfew hours.
High alert level: from 10:00PM to 4:00AM.
Very high alert level: from 9:00PM to 4:00AM
Extreme alert level: from 9:00PM to 4:00AM
Lima is under "Very High Alert" and there's just too many other places to list, but here's the place to see for yourself.
As you can see from above Lima is under a very strict curfew. In fact the only people who are allowed out during these hours are people with a special work pass.
Fortunately for you our driver's have those work permits and can pick up or drop off at the airport 24 hours even during curfew. If a family member or friend tells you not to worry, you should worry and worry a lot. The fine is S/6450 or about $2000, as well as loss of license and loss of their car for being out after 9pm. While you can be in transit, they can't be out. Don't put your loved ones at risk of heavy fines.
Also
The use of private vehicles is prohibited according to the Alert Level by region.  
All alert levels prohibit the use of Private family cars on Sunday's
There is an exception for private vehicles having a vehicle pass, issued by the competent authority.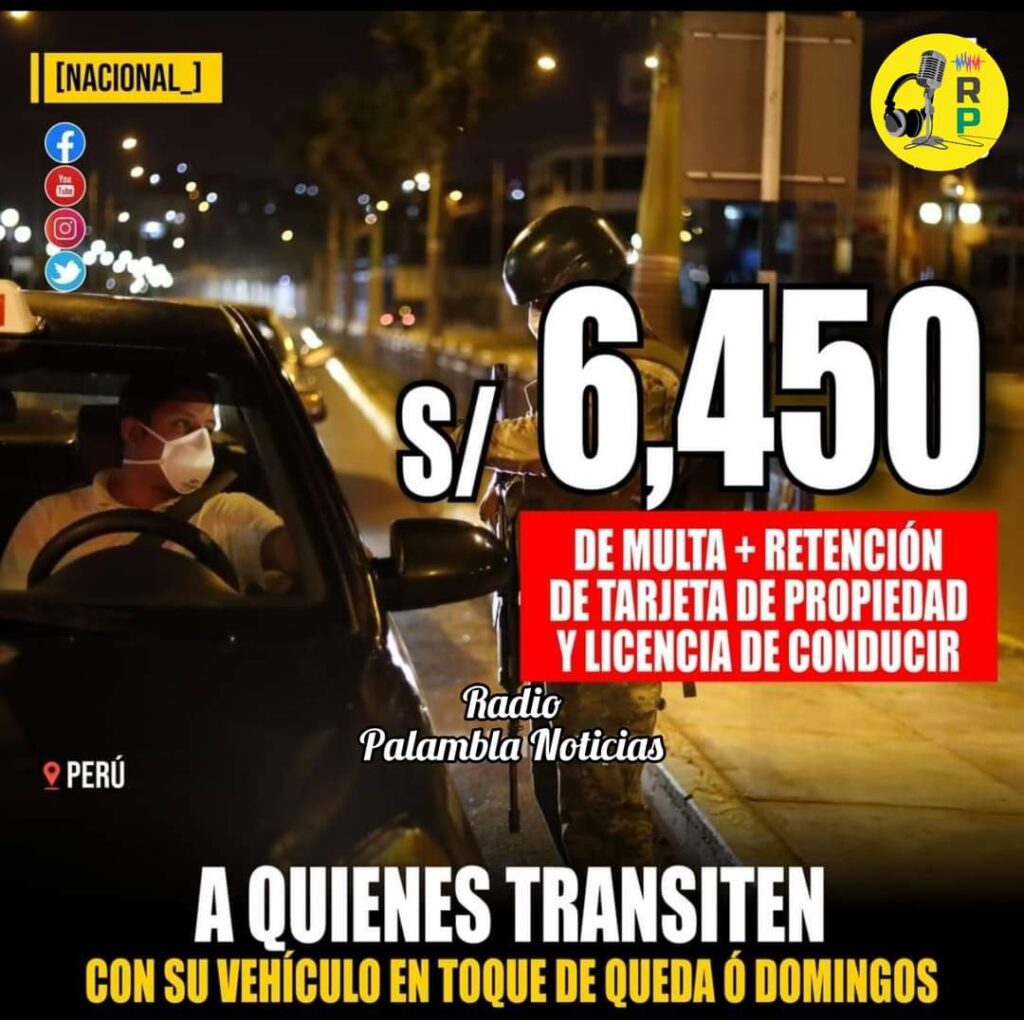 Finally Flights Both International and Domestic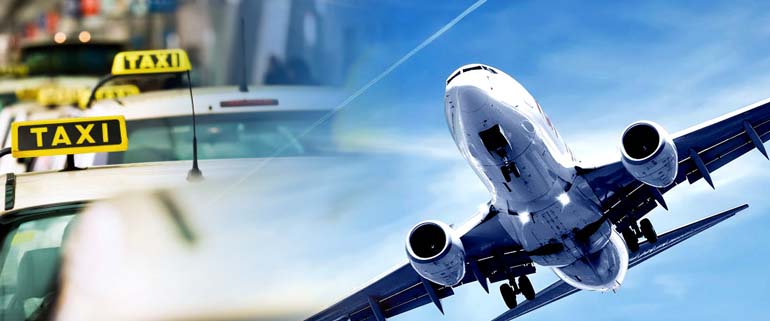 International flights will continue without interuption. You'll still need a PCR or Antigen test, and you'll still need to quaraentine for 14 days. But. . .  you can still fly to Peru and you can take a covid test here in Lima to be allowed out of the quarentine.
Also take note that Unilabs is now providing Antigen Tests at the Jorge Chave Airport, with PCR Testing coming in the following weeks. You need to make an appointment as well. These tests are not a quick turn around, meaing you're not going to skip to the airport and take your test then 2 hours later jump on your flight out of here.
As for Domestic flights, you can fly with just an Antigen test.
Interprovincial Bus Transportation
Extreme Alert Level
For trips longer than five hours that depart from provinces in extreme alert level areas, the capacity is 100%. This provided a polyethylene curtain or similar material is used to create isolation between seats. In addition, passengers must present a molecular or antigen test with a negative result for Covid-19, obtained a maximum of 72 hours before boarding.
Alternatively, on trips longer than five hours, buses can operate at capacity of 50% of the seats, using only the seats next to the window. In addition, a polyethylene curtain or similar material must be implemented to allow insulation between seats. In these cases, no molecular or antigenic test is required.
For trips of up to five hours, the capacity is 50% and only the window side seats will be used. No molecular or antigenic test is required.
In very high alert level areas
For trips of more than five hours that depart from provinces with a very high alert level, the capacity is 50%. No molecular or antigenic test is required.
For trips of up to five hours, the capacity is 100%. No molecular or antigenic test is required.
In high alert level areas
The entrance and exit of buses is allowed without restrictions.
In areas of moderate alert level
The entrance and exit of buses is allowed without restrictions.
During the Easter weekend, from the 1st – 4th April 2021, the following restrictions apply on a national level.
Quarentine
Throughout the day in all regions of the country.
The mobility of one person per family is allowed to make basic purchases, on foot or by bicycle.
The markets and stores supplying basic products will be open from 4:00 a.m. m. at 6:00 p.m. m.

Activities allowed
Essential basic services: banks, water, sanitation, electricity, gas, fuel, telecommunications, cleaning, solid waste collection, funeral services, freight and merchandise transport, and flow transportation.
Emergency care and health facilities: 24 hours a day.

Citizen security services

Pharmacies and drugstores delivery: 24 hours a day.
Restaurants delivery: from 4:00 a.m. m. at 11:00 p. m.
Vehicular transportation
The use of private vehicles is prohibited.
Public transportation and authorized taxis are allowed.
Land and Air Transportation

Interprovincial transport
Interprovincial land and air transportation is suspended from Thursday 1 to Saturday 3 April.